Zone Visits
Please find details below of our zone visit system for routine work (e.g. vaccinations, teeth, blood samples and bandage changes). A visit fee of just £21.00 inc VAT per client is available on selected days, in 4 specific areas – please see the map below to see when we are in your area. We aim to keep the same 1-2 vets in the outer Zones (B, C, D and E) each week, to ensure continuity of care with any ongoing cases.
Please note we also offer a visit fee of £21.00 inc VAT for Zone A Monday to Friday, for all pre-booked visits during office hours.
---
Zone Days
| | | | |
| --- | --- | --- | --- |
| Zone A | Mondays - Fridays | Zone B | Monday |
| Zone C | Thursday | Zone D | Wednesday |
| Zone E | Tuesday | | |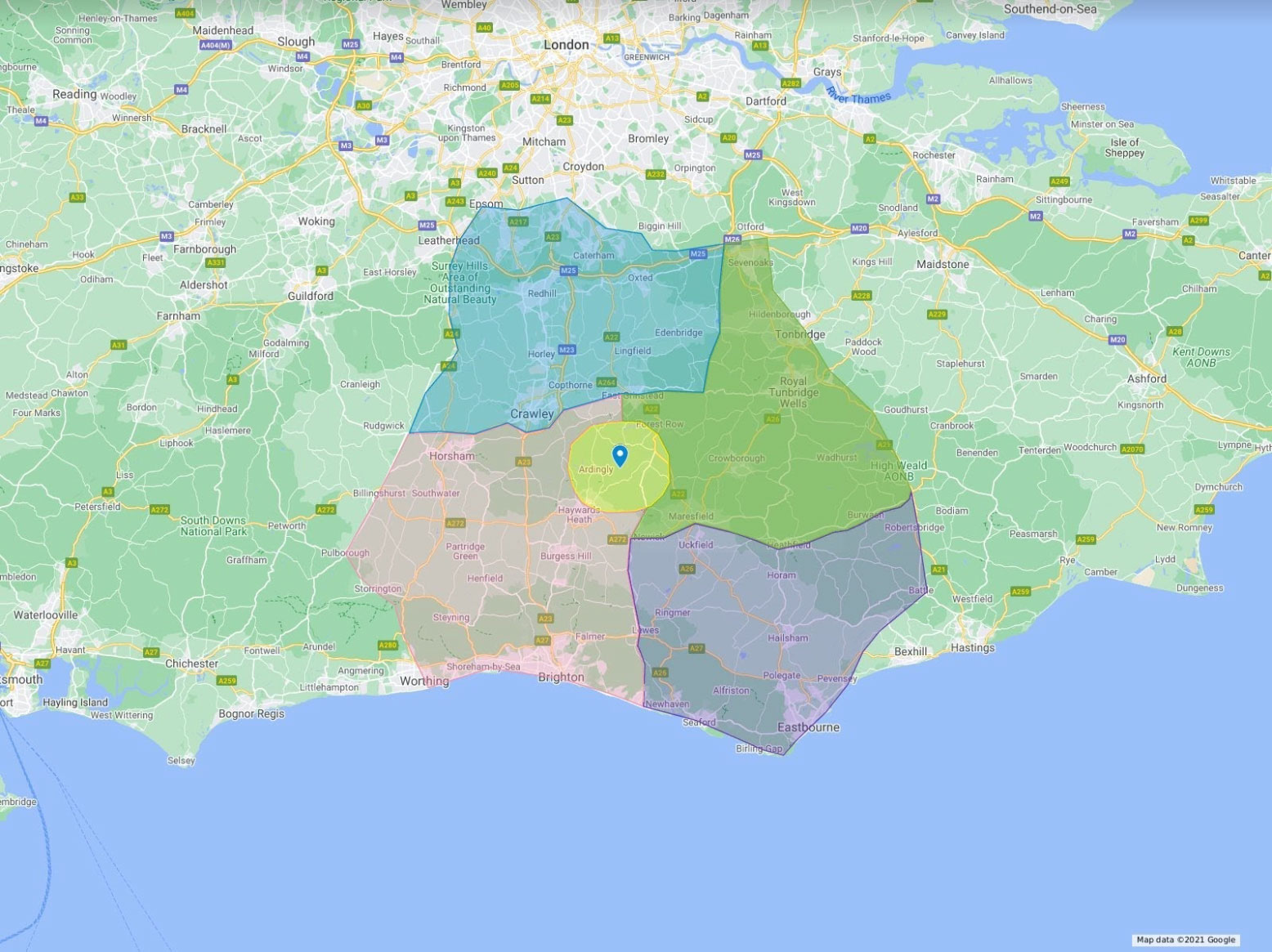 How to book a Zone Visit
Please call us by midday the day BEFORE (at the latest) if you require a visit. We will then arrange the zones and message you the evening before your zone day to advise you of an estimated time slot. Please note the time given is an estimated time slot and not a precise time.
We will make every effort to accommodate preferred times (of your visit), although this cannot be guaranteed.
Payment
We require payment on the day of the visit for work booked under this scheme (which will attract no further discount.) We continue to offer a discount for payment on the day for visits booked outside of the zone scheme; at a rate of 5%.
Yard Visits
When we see, examine or treat more than 5 horses on one yard on any visit the visit charged will be waived.