Stud Medicine / AI / ET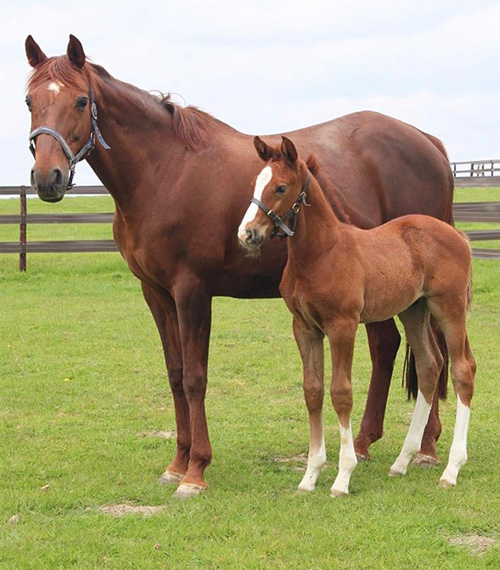 Cinder Hill Equine Vets are a BEVA approved AI Centre. We have a dedicated team of stud vets that have gained a wealth of experience and post graduate qualifications in reproductive medicine.
We run a specific on-call stud rota for our stud clients, therefore, if you need a vet when your mare is foaling, a sick foal, or your mare needs to be seen at a weekend for part of her AI treatment then a stud vet is on hand to attend.
We offer fixed price packages for natural, chilled and frozen semen insemination and embryo transfer. This gives clients looking to breed their mares the option of a 'one-off' fee to cover the costs of all the routine veterinary work necessary to help get the mare in foal and monitoring the development of the early pregnancy. Many mares need considerable monitoring and treatment before and after covering and costs can soon mount up. Our fixed fees will give you peace of mind and includes all routine costs associated with getting a mare in foal.
Mares can be seen by us at the owner's premises or we work closely with a number of studs in the area that are available to board your mare whilst we perform the AI work.
If you are interested in breeding from your mare via natural cover, AI or ET please contact the practice on 01342 811335 and ask to speak to our stud nurse, Summer. Summer can explain the process in more depth to you and talk through the options and packages available to suit your individual situation.