Lameness & Poor Performance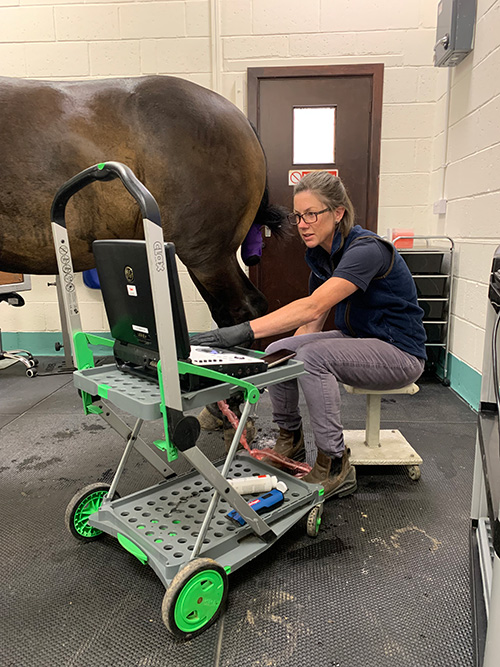 Lameness issues can cause pain to your horse and worry and loss of time to you as an owner. Our aim is to find the cause of the problem and recommend appropriate treatment to get you and your horse back to normal as soon as possible.
The vast majority of lameness cases can be worked up at your yard, however, it is often preferable to perform lameness investigations at the clinic. Our clinic is fully equipped with a designated firm trot up and lunge circle as well as an arena for performing ridden assessments and lunging on a soft surface. Following thorough initial assessment, diagnostic procedures such as nerve and joint blocks can be performed in one of our 2 examination rooms. Following localisation of the lameness, both radiography and ultrasonography are available if required.
Lameness investigation may involve several procedures including:
Examination of your horse's movement, stride, and limb placement
Palpation of the limbs and muscles
Flexion tests
Examination of walk and trot in hand and on the lunge
Ridden examination
Nerve or joint blocks
X-ray or ultrasound